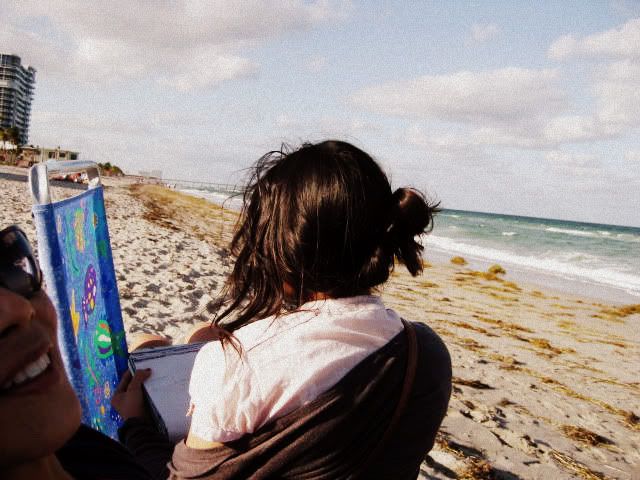 the past, Easter meant more than just a bunny holiday. I would actually go to Church first thing in the morning, enjoy free donuts and fruit punch in the cafeteria next door and then grab our baskets to multiple egg hunts. Although its all a slight blur into my childhood, I know I actually enjoyed it. I wonder what happened to all those traditions. I guess you can blame the fact that I'm no longer a child, or that fact that we don't have any personal connections to 'younger' kids. It shouldn't matter.
The beach was quite lovely though!
Well, this is a little embarresing but.. it fits the mood right?